Tara concert nr 1: Balade en mer Noire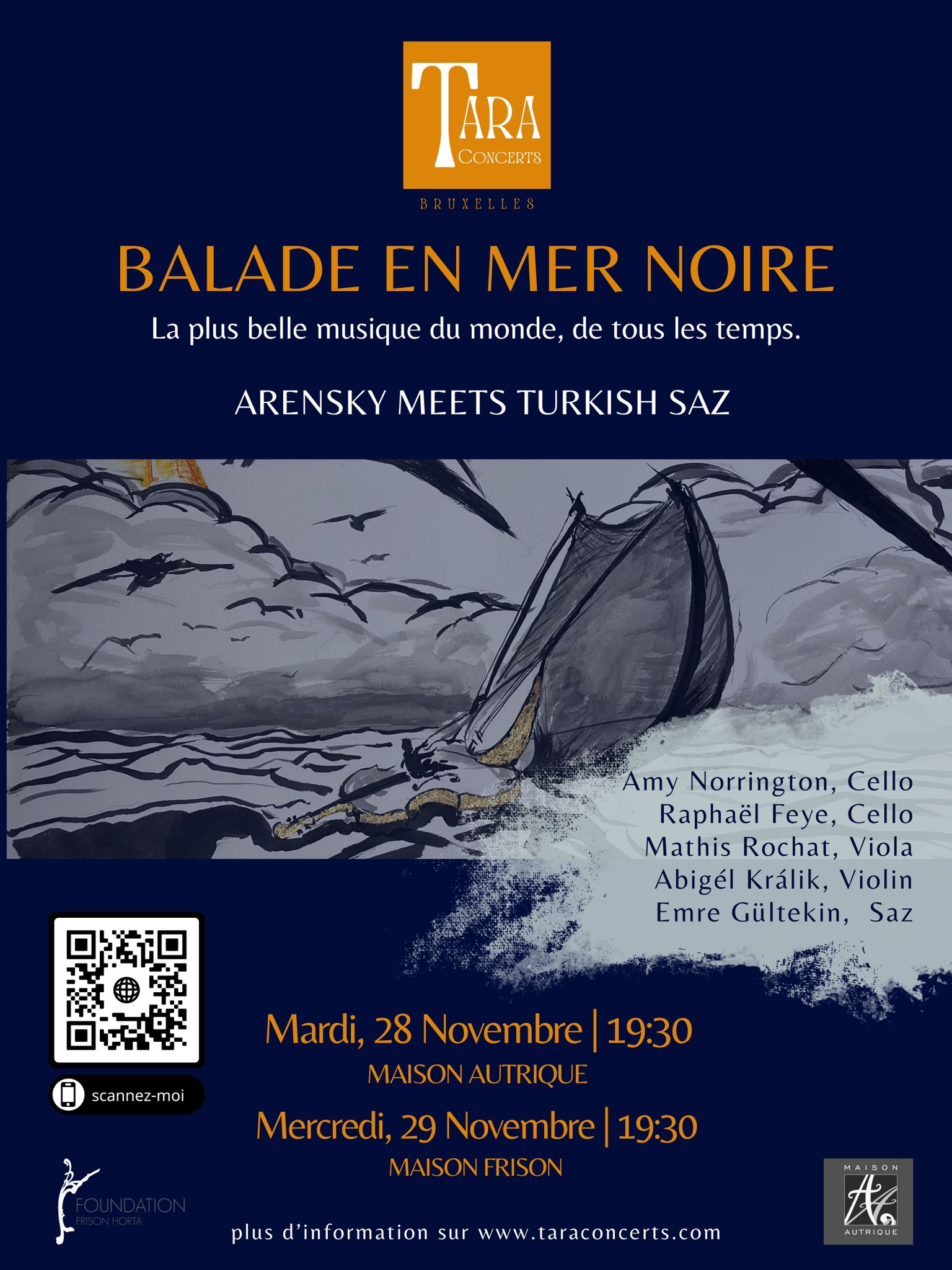 The Maison Autrique has the honour of hosting
3 concerts from the "Tara concerts" festival
And the immense pleasure of inviting you to attend: 28/11/2023, 13/2 and 29/3/2024.
Tara is a Hindi word meaning 'star'.
People everywhere have been studying the stars since the dawn of time. To dream, to travel, to philosophise... Music, too, that sparkles in our ears, produces this attraction and these emotions that connect us.
The 'Tara concerts' are dedicated to encounters and crossroads, juxtapositions and blends, bridges and passages that cultures have always generated and regenerated.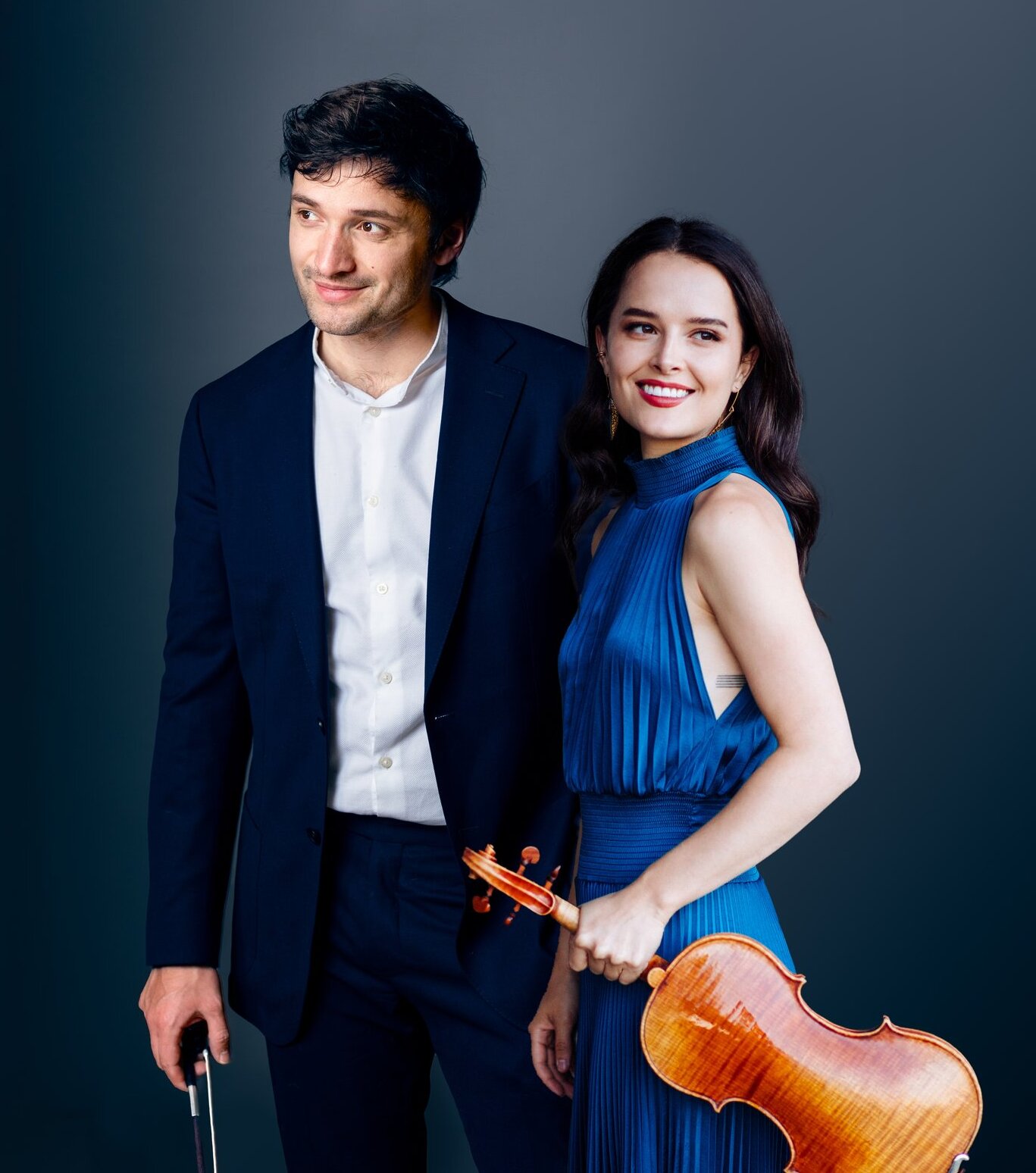 Schaerbeek, a vibrant community of many nationalities and the cultural heart of Belgium, provides the perfect backdrop for the Tara concerts.
Artistic directors Abigél Králik and Mathis Rochat, both accomplished musicians, are both the initiators of this exceptional programme and two passionate musicians who will be giving us the chance to hear a variety of tunes in carefully chosen emblematic venues.
© Evaravelphotography
Tuesday 28th November - A trip to the Black Sea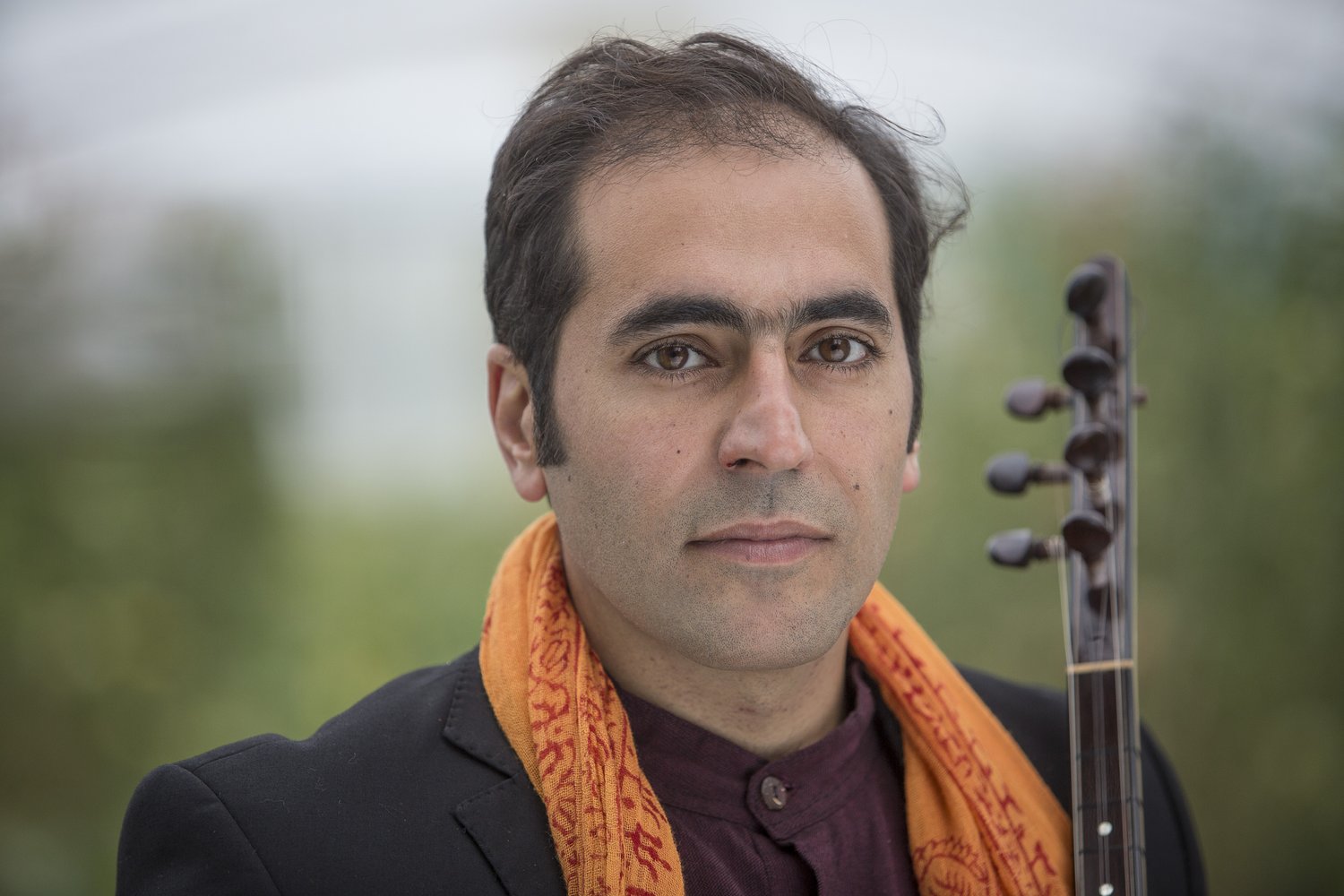 First, Emre Gultëkin (saz) will open the concert with 'ashiks', songs of love and wisdom often written by poets of the past -but some of which were composed by Emre's father- and performed by the itinerant poets of Anatolia accompanying themselves on the Bağlama, also known as the saz.
Next, the quartet formed by Abigél Králik (violin), Mathis Rochat (viola), Raphaël Faye and Amy Norrington (cellos) will take us to the other side of the Black Sea, with a work dedicated to Tchaikovsky, who tragically died on 1 November 1893, four days after the acclaimed premiere of his Sixth Symphony known as the 'Pathétique'!
Anton Arensky (1861-1906) Quartet in A minor, Op. 35
This work, premiered less than three months after the master's death, is particularly moving because Arensky transposed Russian Orthodox church chants into chamber music.
In order to imitate the dark male voices typical of the Russian Orthodox Church, Arensky also chose instrumentation that departed in characteristic fashion from the classical string quartet. Instead of two violins in the upper register with a viola and a cello, he combined two cellos in the lower register with a violin and a viola. This gives the A minor quartet its characteristic funereal sound.
Information and bookings: https://www.taraconcerts.com/arensky-turkish-saz-november-28
Event Information
| | |
| --- | --- |
| Event Date | 28-11-2023 |
| Event End Date | 28-11-2023 |
| Location | Autrique house |
Address
Chaussée de Haecht 266
1030 Schaerbeek
Belgium
Opening hours
From Wednesday to Sunday,
From 12pm to 6pm
(last admission at 5.30 pm)
Closed on bank holidays
Prices
Full price: € 9.00
Senior citizens, students, job seekers: € 6.00
Children, Schaerbeek residents: € 3.00
Article 27: € 1.25 + ticket
ICOM, museumPASSmusées, Brussels Card, Art Nouveau Pass: free