Indicibles Territoires
De et par Sophie Clerfayt (Be), Hélène Bardot (Fr) et Christine Métrailler (CH)
Tour à tour sous le vent, face à la pente ou dans un tourbillon cosmopolite, trois conteuses ont arpenté leurs trois territoires; tantôt seule, chacune de leur côté, aux mêmes moments de l'année et du jour pour récolter des impressions et des ambiances sonores, tantôt ensemble, les deux visiteuses se laissant guider par leur hôte.
Très vite des questions sont apparues...
Les « chez moi » que nous nous donnons à voir, ces territoires arpentés, sont-ils faits de langues, de chairs, de silences, d'instants, de reliefs, d'odeurs ? Sont-ils changeants, multiples ? Quels en sont les limites, les mythes, les espoirs ?
Les conteuses ont tissé les paroles, les leurs et celles récoltées autour de la question : « C'est quoi mon territoire ? Racine ? Ancre ? Mycélium ? »
Réservation obligatoire via This email address is being protected from spambots. You need JavaScript enabled to view it.This email address is being protected from spambots. You need JavaScript enabled to view it.
Où ? Maison Autrique, Chaussée de Haecht 266, 1030 Schaerbeek
Quand ? Le samedi 16 octobre à 18h
Tarif ? Spectacle au chapeau
A partit de 13 ans
Durée 75 min
Teaser : https://www.youtube.com
Infos
Date :
2021-10-16
End date :
2021-10-16
Hour :
18:00 to 20:00
événements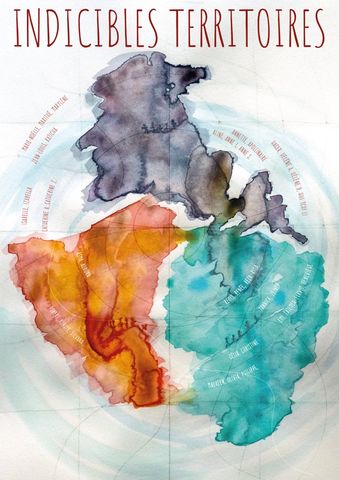 Address
Chaussée de Haecht 266
1030 Schaerbeek
Belgium
Opening hours
RESERVATION MANDATORY
From Wednesday to Sunday,
From 12 to 18 hours
(Last admission at 5:30 pm).
Closed on bank holidays.
Prices
Adults: 7€
Seniors, students, unemployed: 5€
Children, from Schaerbeek: 3€
Article 27: 1,25€
ICOM, Museumpassmusées, Brussels Card : 0€