Marie-Françoise Plissart's Brussels
Marie-Françoise Plissart's Brussels
Through her recent works, most of which have never been shown, Marie-Françoise Plissart is proposing to the Maison Autrique a very powerful and original vision of Brussels, in a series of very large format colour prints.
This event will have the same importance as her last personal exhibitions: Kinshasa, the imaginary city, Golden Lion at the Venice Architecture Biennale in September 2004; Bozar, June to September 2005; Johannesburg, June 2006, and Bruxelles Horizon Vertical, UCB Brussels, January 1999; Galerie du Botanique, April 2000.
Her long collaboration with Benoît Peeters and François Schuiten is yet another of the multiple facets of a talent that the Maison Autrique is delighted to host during the next three months.
Marie-Françoise Plissart

Marie-Françoise Plissart, born in 1954, is a photographer and video filmaker.
Among the collective exhibitions that Marie-Françoise Plissart has been associated with are: La trace, February 2006, first architecture biennale at La Cambre; Le transsibérien, September 2005 to January 2006, Europalia Russia, Cinquantenaire Museum; Equilibre et mouvement, Atomium, Brussels, January 2004; Pourquoi Bruxelles?, Paris, Chapelle de la Sorbonne, 1994 and La Ville, Paris, Centre Georges Pompidou, 1994.
And among her publications, particularly notable are: L'atomium, histoire de sa rénovation, Editions de l'Atomium, 2006; Bruxelles, Horizon Vertical, trilingual version, Editions Prisme, December 1998.
Since 2000, Marie-Françoise Plissart has also directed three films: Atomium, in/out; Atomium; L'occupation des sols.
Infos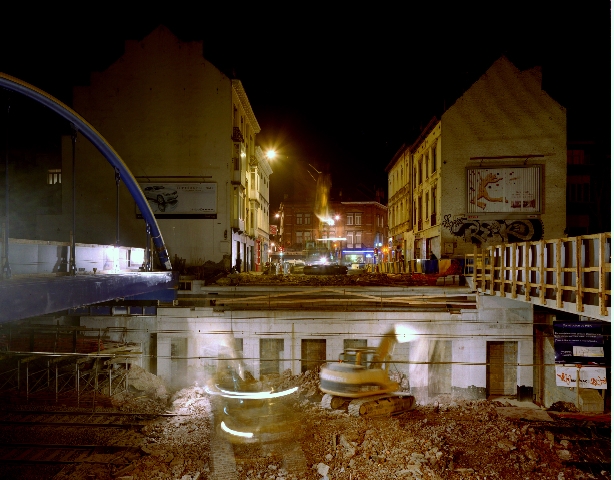 Address
Chaussée de Haecht 266
1030 Schaerbeek
Belgium
Opening hours
RESERVATION MANDATORY
From Wednesday to Sunday,
From 12 to 18 hours
(Last admission at 5:30 pm).
Closed on bank holidays.
Prices
Adults: 7€
Seniors, students, unemployed: 5€
Children, from Schaerbeek: 3€
Article 27: 1,25€
ICOM, Museumpassmusées, Brussels Card : 0€