Rêves et portraits - Yoshitaka Amano
Yoshitaka Amano. Dreams and Portraits
Yoshitaka Amano is one of the foremost painters, illustrators, character designers of the 21st century. He exerted his talents to direct animated films, to illustrate science-fiction and Heroic Fantasy books and to create video games.
He designed also sceneries and costumes for the theater, created jewels, drawn stained glasses...
We are no strangers to his art influenced by european movements like Modern Style and Symbolism, so close to the japanese culture.
The global evocation of his work and the links woven between our two cultures will naturally find its place at the Maison Autrique.
Yoshitaka Amano
Dreams :
« The world we see is a pipe dream, reality is found in your dreams at night » (Edogawa Rampo)
Yoshitaka Amano, born in 1952 in Shizuoka, is a Japanese artist. The first 10 years of his career were spent working in the animation department of one of the dream factories of Japan, Tatsunoko Productions.
His talent was used on works such as Gatchaman (known as the Battle of the Planets) and the long series of Time Bokan.
During this time, he learnt, developed and mixed with a generation of unique artists who propelled « anime » to the international status of Japanimation (Mamoru Oshii, Akemi Takada...), ensuring that Japan became the destination of dreams for a whole generation at the start of the 21st century.
His years spent drawing also allowed him to affirm his interest in Western creations and American pop culture such as comics (Neal Adams), psychedelic art (Rick Griffin), and pop art (Peter Max). During this busy period he also became interested in the centenarian Japanese art of Ukiyo-e as well as Art Nouveau from Europe.
This useful experience allowed him to free himself from the world of animation and devote himself to illustration.
As a result, from 1982, he dedicated his brush stroke to others' ideas. He gave presence to creatures imagined by the great masters of Japanese fantasy such as Hideyuki Kikuchi (Vampire Hunter D), Kaoru Kurimoto (Guin Saga), as well as Baku Yumemakura (Chimera) and Edogawa Rampo (Moju). His talent also won fame through his creations for Western authors such as Michaël Moorcock (Elric the Necromancer) and librettos from operas by Richard Wagner (Tristan and Iseult or The Flying Dutchman).
Combined with the influence of his experience in animation and other illustrations, he developed a unique style, influenced by both modern surrealism and an exploration into ancient techniques, but above all the will to express what was most deeply rooted inside him: his dreams and visions.
Thus during the 90s, discussions with teams from Squaresoft resulted in the long saga, Final Fantasy. His visions of this constantly expanding universe found themselves being animated by engineers and coders for different games consoles, which formed the evolution of this marathon series. However, his will to express himself was not only confined to visual arts. As his brush stroke became more refined, so his creations began to express themselves on a larger scale. As a result, he created scenes depicting ballet and the theatre, stained glass windows and even jewellery.
At the end of the 90s, he decided to work in New York and set up a studio. He collaborated with artists from Marvel DC comics and conceived the mythology behind superheroes such as The Sandman (from The Dream Hunters) and Wolverine. His relations with America brought Yoshitaka Amano into the world of 21st century contemporary art.
Leader of 360° art, Yoshitaka Amano's talent can be seen on different creations such as Hero Eve and the soon to be released 3D anime, Zan: the element they have in common, a black panther which serves as a link between different eras, continents and artistic talents on different mediums such as pure illustration, comics, video art, 3D film and computer graphics.
In total control of his artistic abilities, Yoshitaka Amano has decided to mark the start of 2010 by opening his own studio Deva Loka: "the place where the Gods meet".
3D films and real multimedia projects are due to be released from this studio: getting to grips with desperate attempts to seize the elusive nature of his dreams...
Infos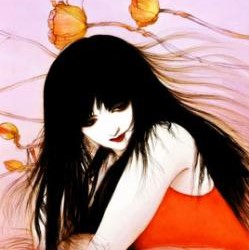 Address
Chaussée de Haecht 266
1030 Schaerbeek
Belgium
Opening hours
RESERVATION MANDATORY
From Wednesday to Sunday,
From 12 to 18 hours
(Last admission at 5:30 pm).
Closed on bank holidays.
Prices
Adults: 7€
Seniors, students, unemployed: 5€
Children, from Schaerbeek: 3€
Article 27: 1,25€
ICOM, Museumpassmusées, Brussels Card : 0€