Fête de la BD !
KRONIKAS #1 - L'inventaire imaginaire
Alger . Bruxelles . La Havane
La Maison Autrique participera à la prochaine Fête de la BD le premier weekend de septembre. Vous aurez l'occasion d'y découvrir le premier numéro de KRONIKAS, realisé en collaboration avec Alger et La Havane.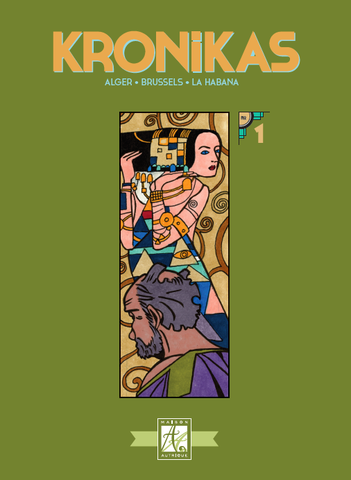 Kronikas est une expérience triangulaire d'écriture, d'illustration et de bande dessinée entre Alger, Bruxelles et La Havane. Un inventaire imaginaire du patrimoine de chaque ville dans ce qu'il a de plus proche avec les auteurs qui vivent dans ces capitales.
Cette initiative est soutenue par la Région de Bruxelles-Capitale et mise en oeuvre par la Maison Autrique asbl. Elle permet à des créateurs algériens, bruxellois et cubains de se trouver réunis dans une seule et même publication avec un objectif commun : interpréter le patrimoine dans son acceptation la plus large.
Infos
Date :
2017-09-01
End date :
2017-09-03
événements
Address
Chaussée de Haecht 266
1030 Schaerbeek
Belgium
Opening hours
RESERVATION MANDATORY
From Wednesday to Sunday,
From 12 to 18 hours
(Last admission at 5:30 pm).
Closed on bank holidays.
Prices
Adults: 7€
Seniors, students, unemployed: 5€
Children, from Schaerbeek: 3€
Article 27: 1,25€
ICOM, Museumpassmusées, Brussels Card : 0€