"Je te donnerai" - Contes et Vielle à roue
La voix du conteur, les bourdons de la vielle à roue : une alternance d'airs et de contes qui se répondent.
De petits liens secrets unissent les histoires et la musique, pour un voyage tantôt méditatif, tantôt jubilatoire.
-:-
Un spectacle tous publics qui combine des contes traditionnels et des airs régionaux, anciens et récents, ponctués de quelques mots à propos de la vielle à roue.
-:-
Yves Deplasse est artiste musicien et conteur. Il propose des spectacles où se marient le conte traditionnel et la vielle à roue et se produit partout où on l'accueille : fête, festival, bibliothèque, centre culturel, maison de repos.
Jeudi 28 novembre 2019 à 19h à la Maison Autrique !
Durée du spectacle : 55'
Participation : Au chapeau
Où ? Maison Autrique, chaussée de Haecht, 266, 1030 Bruxelles.
Infos
Date :
2019-11-28
End date :
2019-11-28
Hour :
19:00 to 20:30
événements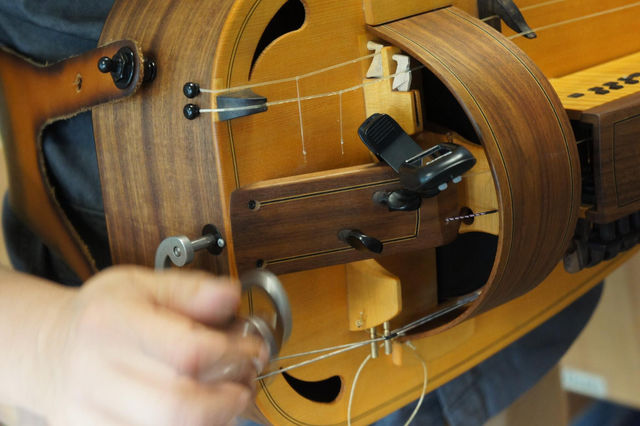 Address
Chaussée de Haecht 266
1030 Schaerbeek
Belgium
Opening hours
RESERVATION MANDATORY
From Wednesday to Sunday,
From 12 to 18 hours
(Last admission at 5:30 pm).
Closed on bank holidays.
Prices
Adults: 7€
Seniors, students, unemployed: 5€
Children, from Schaerbeek: 3€
Article 27: 1,25€
ICOM, Museumpassmusées, Brussels Card : 0€