Brussels Museums Nocturnes 2019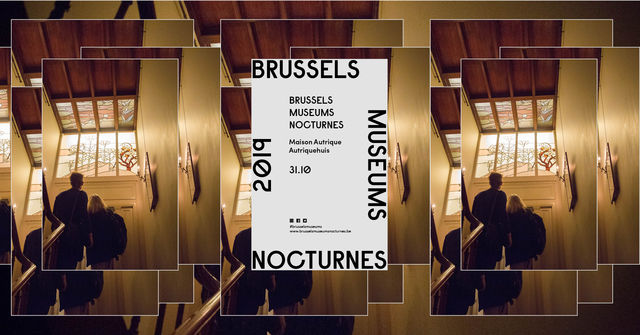 Thursday 31.10.2019
37. AUTRIQUE HOUSE
266 CHAUSSÉE DE HAECHT
1030 SCHAARBEEK
T 25,62,92 B 59,65,66
PRICE € 4 / € 2 / Pass 5 Nocturnes / A27
The first building designed by Victor Horta, so in a sense the birthplace of Art Nouveau. As a bonus we follow comic book heroes Blake & Mortimer on their latest adventure, "The Last Pharaoh".
EXPO "The Last Pharaoh. Schuiten – Durieux – Van Dormael – Gunzig"
FUN piano concert at 6 p.m., 7 p.m., 8 p.m., 9 p.m with Mathilde Mazabrard.
RESERVE FOR FUN & GROUPS
This email address is being protected from spambots. You need JavaScript enabled to view it.
Infos
Date :
2019-10-31
End date :
2019-10-31
Hour :
17:00 to 22:00
événements
Address
Chaussée de Haecht 266
1030 Schaerbeek
Belgium
Opening hours
RESERVATION MANDATORY
From Wednesday to Sunday,
From 12 to 18 hours
(Last admission at 5:30 pm).
Closed on bank holidays.
Prices
Adults: 7€
Seniors, students, unemployed: 5€
Children, from Schaerbeek: 3€
Article 27: 1,25€
ICOM, Museumpassmusées, Brussels Card : 0€